Leica M Monochrom review – a real life usage review – part two
This is the second part of my real-life review of the Leica M Monochrom. Just to state the obvious first and foremost: This is not a technical review which are focusing on specs and the gear itself, nor is it a proper review that necessarily should influence your decision to purchase this camera. This is merely a write-up of my personal experience with this camera.
This is also my first Leica camera, so some of the content will be influenced by this.
You can read the first part here: Leica M Monochrom review – a real life usage review – part one
One of the reasons that I purchased the M Monochrom is because I love shooting during evenings and even mid-night, so I shoot a lot during low available light. During the winter period in Norway it's usually dark when I go to work and dark when I go home from work – so to be able to enjoy my hobby while living here I need a camera that performs really well during low-light. And this is where the M Monochrom really excels, and it is by far the best low-light camera that I have owned. My previous camera – the Fujifilm X-Pro1 – was no slouch in this area either (the X-Trans sensor is a really good sensor for low-light use) but the M Monochrom plays in a totally different league – as you will see in some of the pictures that I will post in this part of the review.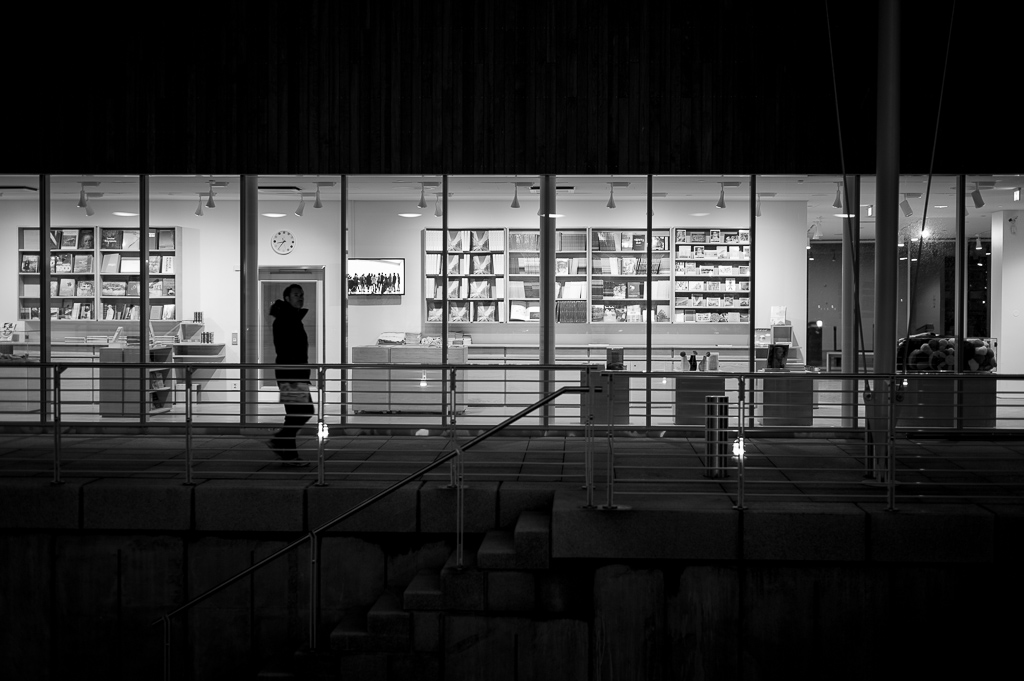 This part of my write-up will consist mostly of photo examples taken during night-time lighting conditions. I am currently working on several photography projects – so the photographs that I post in these reviews will not be my best shots, as these photographs are only ment to be examples of what the camera is capable of, and, examples on post-processing the raw files that this camera makes.
Post-processing
Post-processing the raw files from the M Monochrom is actually quite easy. It is by far the easiest raw files I have worked with as you don't have to deal with any color settings at all (white-balance, color accuracy, saturation and vibrancy levels, the way contrast and clarity affects color presentation and so on). It is quite different to work with these raw files however.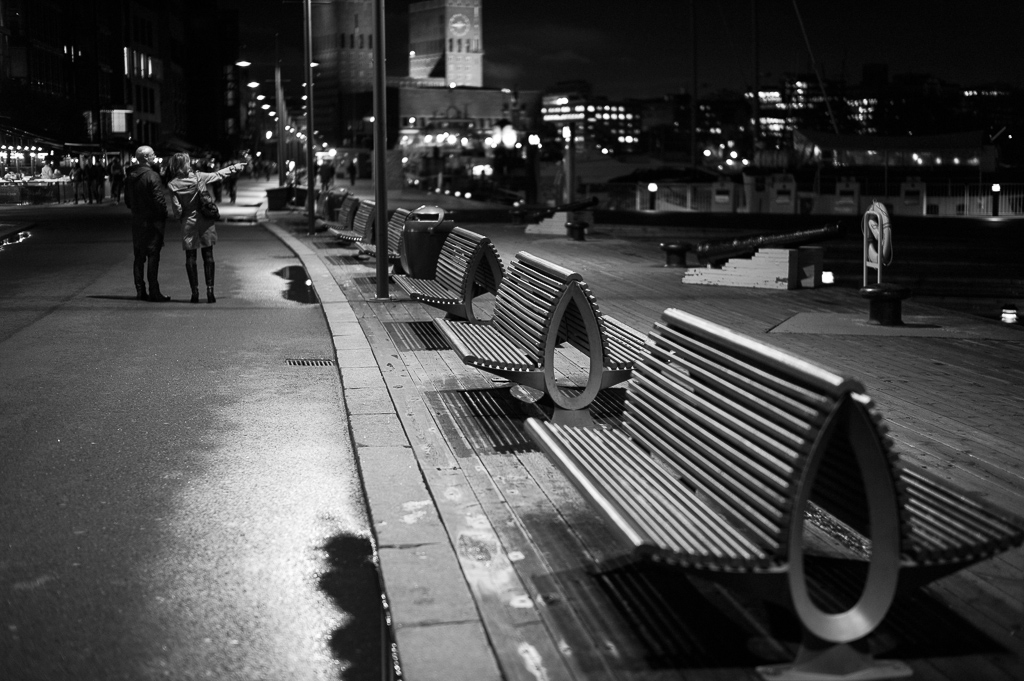 After some research I made my own import preset in Adobe Lightroom 4.2 for the M Monochrom. This preset is tailored to what I prefer with the lens that I am using: Leica Summilux-M 50mm f/1.4 ASPH. If you are using a different lens with less or more contrast then you might need to change these settings to fit your lens and personal style. I only use this preset as a starting point in my post-processing step however, and I always adjust other settings as well.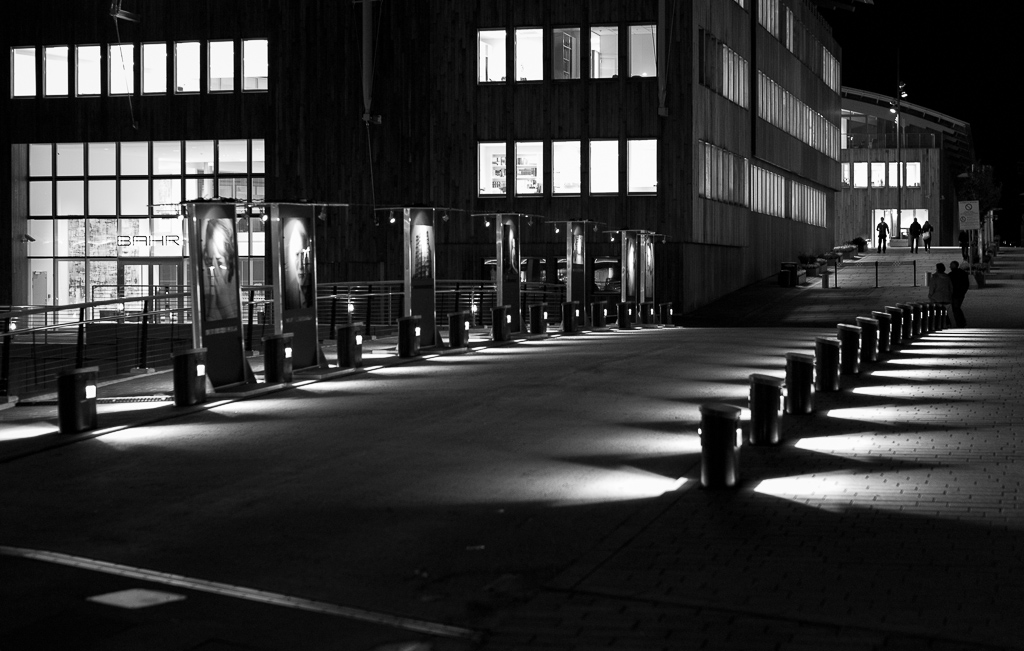 When I start my workflow I always import the files with these settings automatically applied:
Presence:
Clarity: +12
Sharpening:
Amount: 50
Radius: 0,7
Detail: 50
Post-crop vignetting:
Style: Highlight Priority
Amount: -6
Then I adjust the exposure as needed. I always start by adjusting the exposure to a level that I prefer before I change anything else, even if it means clipping the highlights.
Then I adjust the black level. I usually end up adjusting my black level to between -30 and -70 on day-time shots, and on night-time shots I rarely adjust it at all.
Since my exposure adjustments usually cause the highlights to clip I adjust the highlights to avoid clipping. And if needed – I also adjust the White levels at the same time.
I try to stay away from adjusting the Shadows and Whites too much – I'd rather adjust the exposure level to get the image as I want it. In some circumstances however – adjusting the shadow level is necessary. I usually go up to 40-50 at max, and I prefer staying at around 30 for the most pleasing results.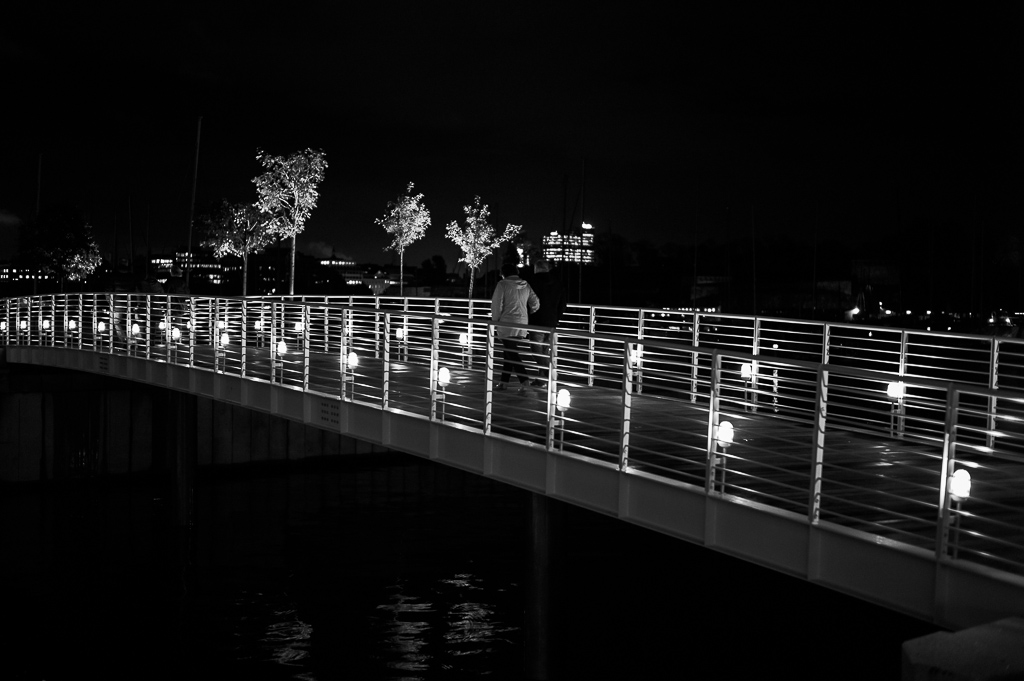 My processing differs a lot between daytime shots and night-time shots however! On night-time and low-light shots I rarely feel that need to adjust anything except the exposure. I usually shoot at -1 exposure compensation during night-time, and due to the tremendous amount of shadow information in the MM's files there is really never a problem getting nicely exposed files during post-processing.
I never apply noise reduction, no matter what ISO I am shooting at. I like grain in black and white photographs, and I usually end up adding grain rather than removing it.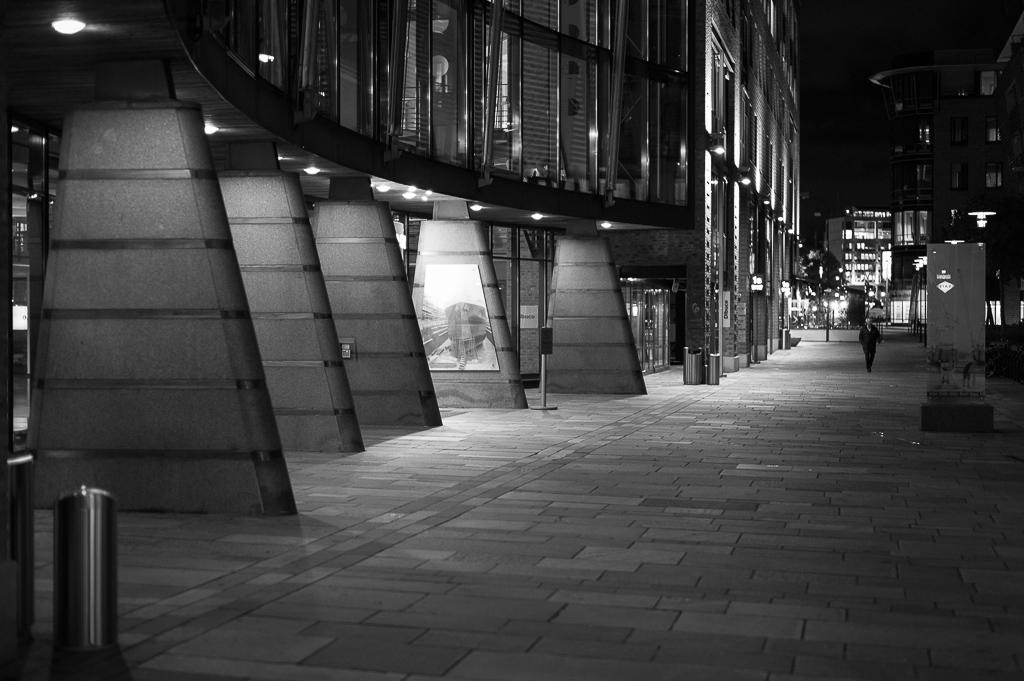 I've tried Silver Efex Pro 2 with the MM files, and I have worked a lot with Silver Efex Pro 2 previously as well so I am very familiar with it. You can more easily go wild and creative in regards to post-processing in SEP2 compared to Lightroom – but, personally, I prefer a more natural look to my images. The film simulations in SEP2 are great in certain circumstances, but to be honest I think Alien Skin Exposure 4 has a whole lot more and better film simulations to choose from. I rarely end up opening my files in SEP2 unless I want to create a very creative, unique and manipulated look.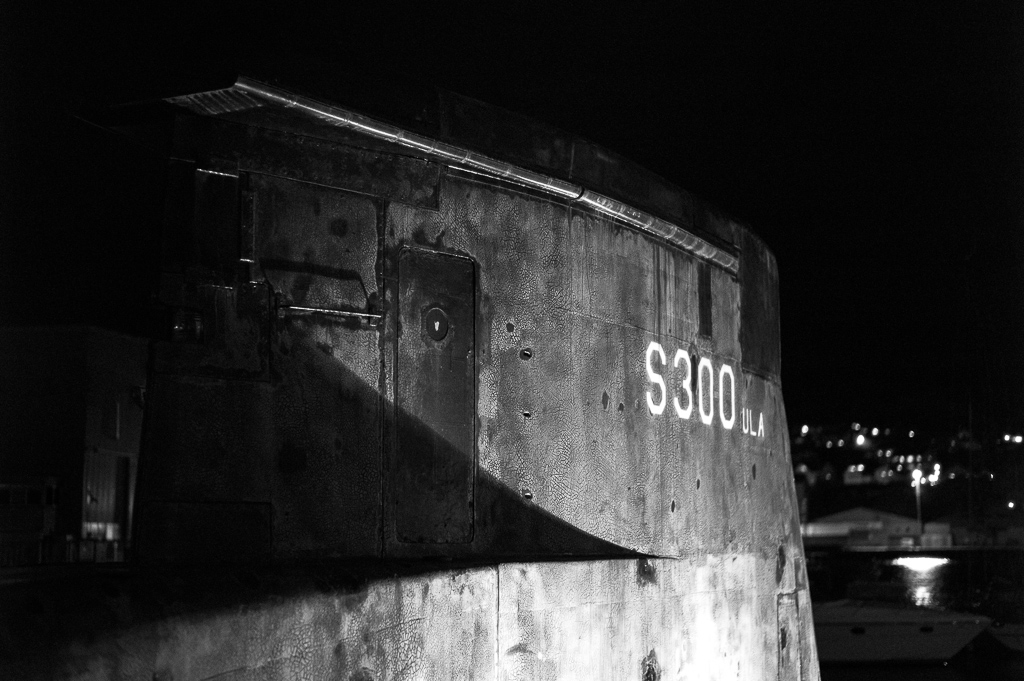 File latitude and ISO performance
So, I guess you are curious how much shadow detail there are in the M Monochrom's raw files? How far can you push them in post-processing? Well, I haven't had the need to really push the limits yet, but here are two examples – before and after post-processing. Both of these photographs were taken during the darkest period of the evening, and the shots were under-exposed in the camera – deliberately.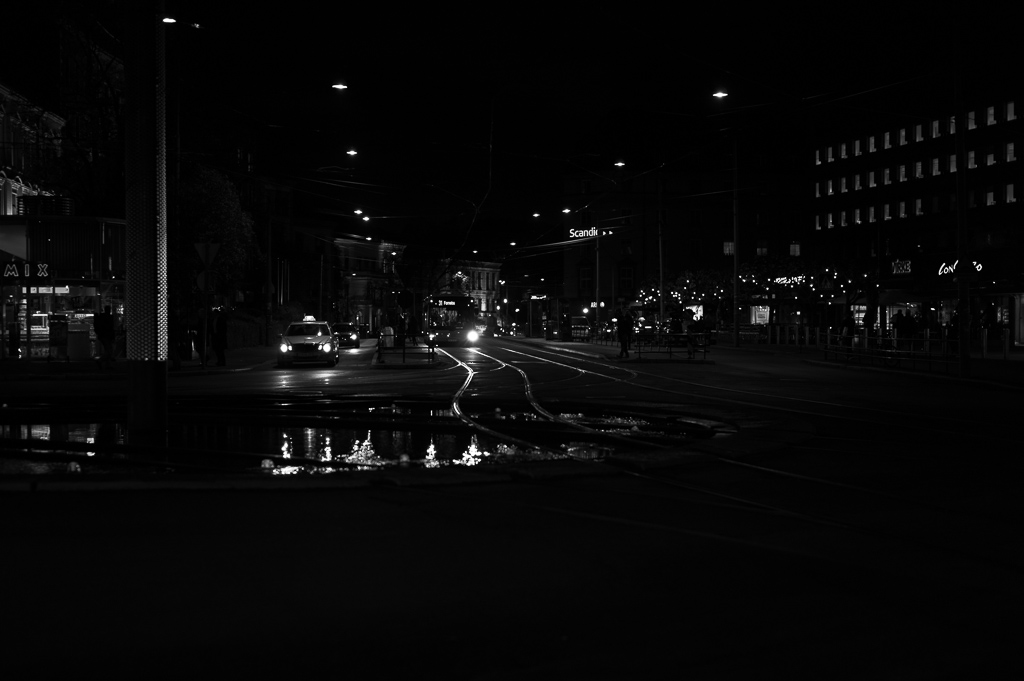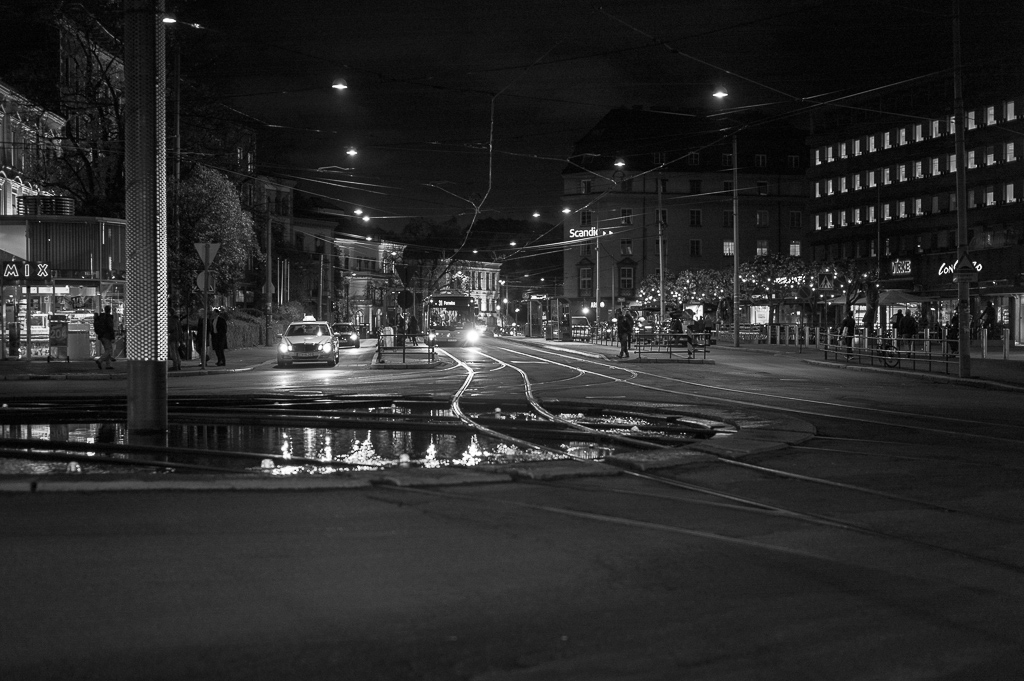 Even when pushing the exposure +3,10 and the shadows by +21 there is absolutely no need for any noise reduction. You can even push these files much further without the need for noise reduction, and when you reach the limits you can push them even further and apply some noise reduction. The available shadow detail in the files are simply amazing.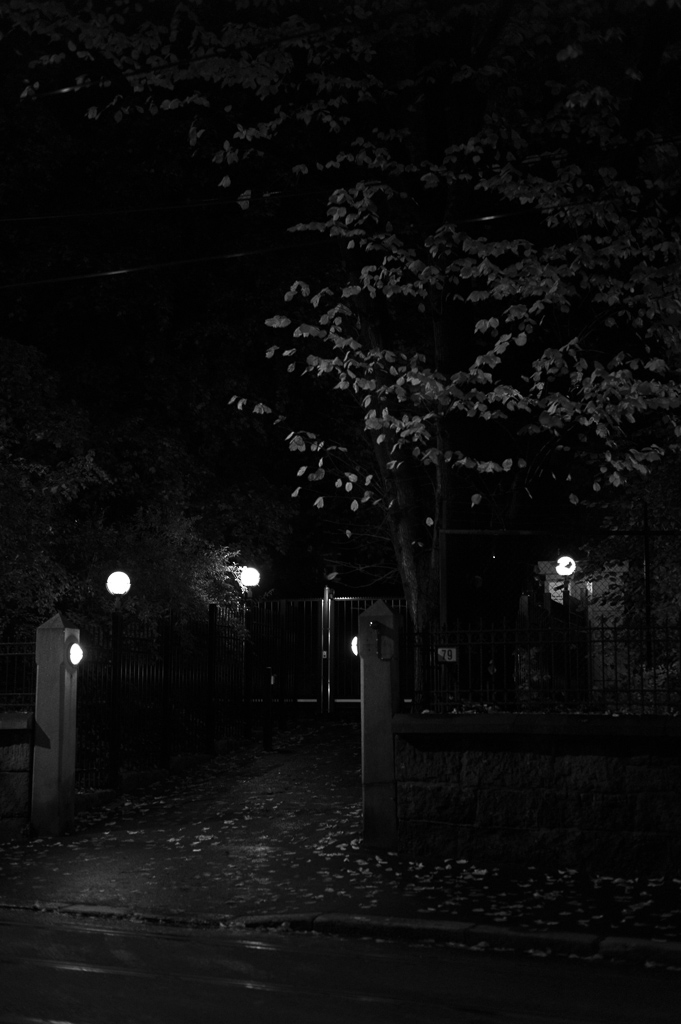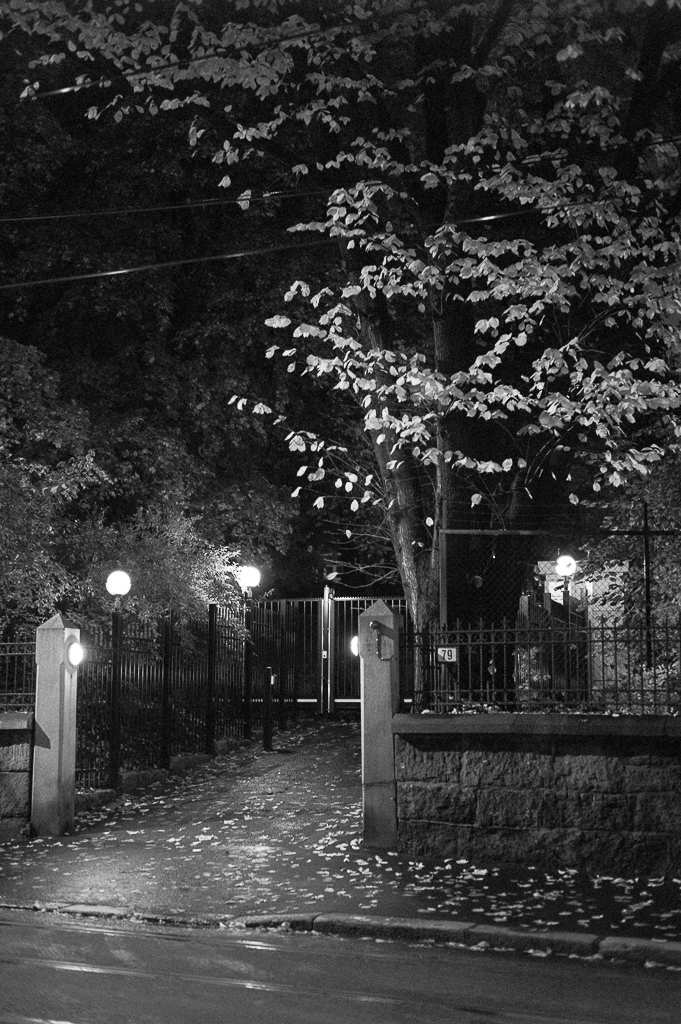 And what about the high-ISO performance? Well – it is, in one word – incredible. Depending on if your shot is properly exposed the files can be very clean at 10000 ISO but if your exposure isn't perfect the files can be a bit noisy as well. Not noisy enough to need to apply heavy noise reduction, but still a bit noisy. Also, there seems to be a bug in Adobe Lightroom 4.2 which currently shows the MM's files as more noisy in preview than what they really are if you export the files. So if your files look very noisy while viewing them in Lightroom – try to export the raw file as a jpeg and see if it actually is as noisy as Lightroom shows it. I bet there's a big chance that the file will be much cleaner after the export 🙂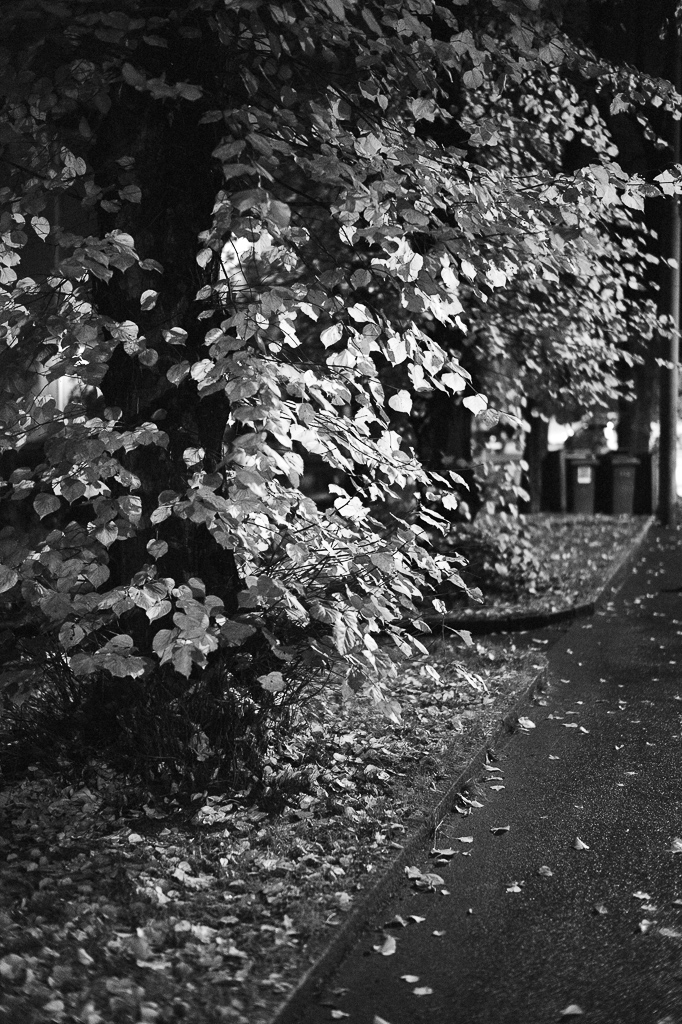 Living with the MM – so far
After getting used to the camera, how the exposure works and getting used to rangefinder focusing I am very happy with my choice. Sure, some times I miss color – but – then I look at the images that I have captured and I get a big smile around my face. I prefer black and white for my serious work but I might prefer the flexibility of color for my private/personal regular every day or travel shots.
Some times I get the thought "I should have gotten this in color, just in case…" of course. But then I remind myself that if it was a shot that I was really pleased with in the beginning – I would most probably end up converting it to black and white anyway. So the camera does what I wanted it to do, it makes me focus on creating better photographs rather than just taking photographs "in case – it might look good in color or in black and white".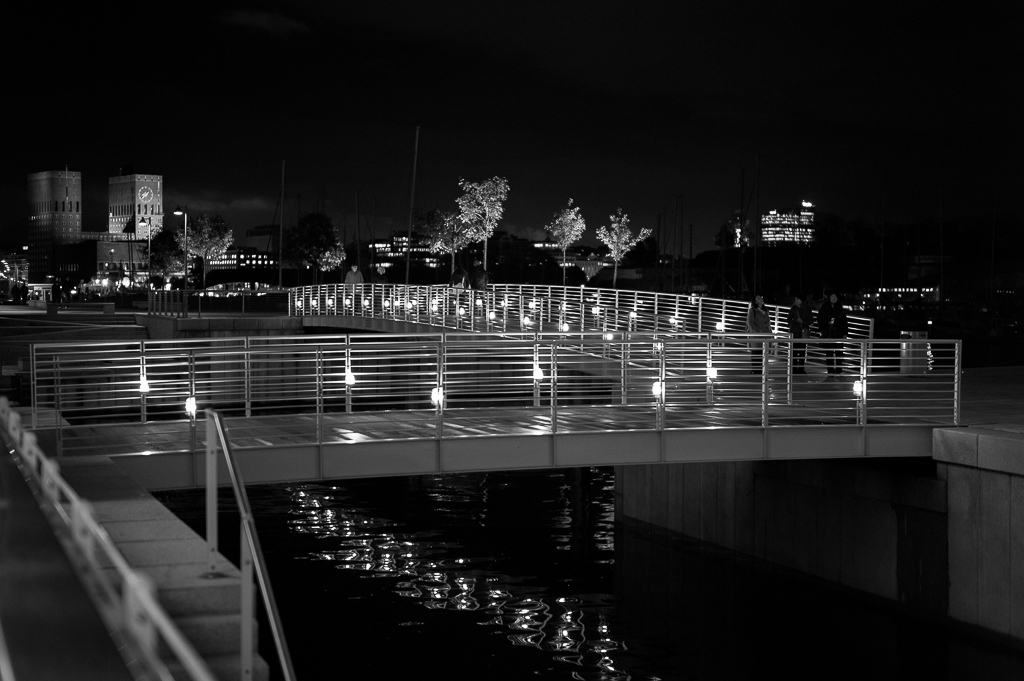 The camera is very inspiring to use. It is the first camera that really inspires me to wait until it is dark outside before I go downtown on my own photowalk. It is the first camera that just isn't there… It is simply a tool that does what I want it to do. I guess the main reason is because of the manual rangefinder focusing mechanism. No noisy auto-focus. I don't even need to turn the camera on to focus the lens, and I can always use the frame lines even if the camera is powered off to frame a shot. It just fits my needs perfectly. It does limit me, but in a good way. I wouldn't trade it for any other camera, and it's definitely a keeper. But I realize that I might have to get a color camera for my travel and family photographs as well. I realize that not everyone prefers black and white images only.
I will post a part three of my experience with this camera as well, where I will focus on different things than my first two parts. Don't think of this as a review – it's more about my personal experience with the camera – as a first time Leica owner.
If you're considering purchasing a Leica Summilux 50mm f/1.4 ASPH, and you feel that my review helped you make a decision, I would appreciate if you could look at the purchasing options via my Amazon affiliate:
High-resolution images has been uploaded – look here for more details: Leica MM high-res images are up
Some more example images: