This review will be focusing more on real-world usage of the camera than the technical specifications and pixel-peeping of images. I will mostly focus on the upgrades over the previous X100S model. All the images in this article were made with a X100T production model with the 1.00 firmware. Some of the images are out of camera jpeg's, and some are processed in Capture One Pro 8.1.
I have been using Fujifilm's X-series cameras and lenses regularly since the X-Pro1 was released back in March 2012. In my journey with Fujifilm I have purchased and used the X-Pro1, X-E1, X100S and X100T cameras for an extended amount of time. I have also used the XF14mm, XF18mm, XF35mm, XF60mm and XF18-55mm lenses on the X-Pro1 and X-E1 bodies.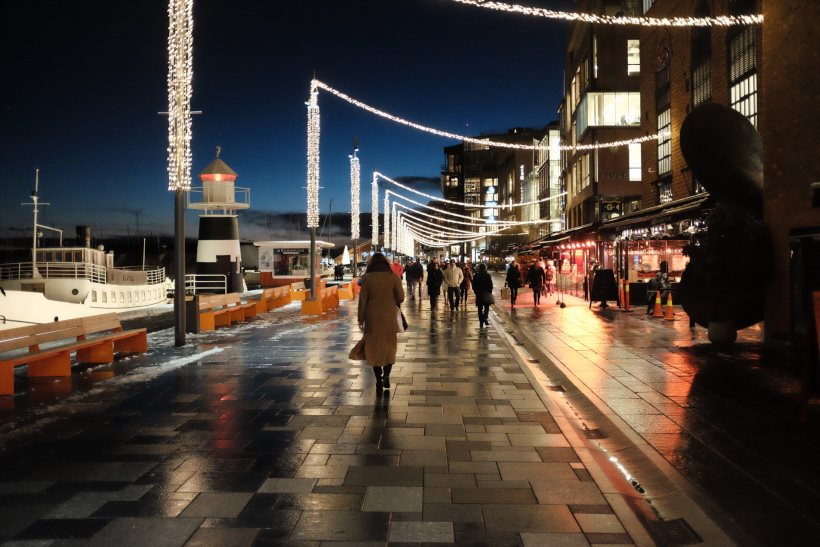 On the X100S and X100T I've used the Wide-angle Conversion Lens (WCL-X100) and the Telephoto Conversion Lens (TCL-X100), which are converters for the fixed 23mm f/2.0 lens on the X100S and X100T. These conversion lenses makes the fixed lens either a 19mm f/2.0 lens or a 33mm f/2.0 lens. In 35mm full format this means that the X100S and X100T with these converters offers the equivalent of a 28mm, 35mm and 50mm f/2.0 lenses in a small and light-weight package. And you can easily swap between these converters without ever risking to get dust on the cameras sensor since the main lens (23mm f/2.0) is fixed.
I have never written a review about these cameras or lenses. But after owning a black version of the Fujifilm X100T with the WCL-X100 and TCL-X100 for over a month now, I've now decided to write a review. The reason is simple: This camera is now about as perfect as it can be for it's intended use – and my use. The only thing I wish the camera had is weather-sealing and better battery life. Everything else is pretty much perfect. I paired my camera and converters with a Fujfilm Instax SP-1 mobile photo film printer, which is one of the most valuable and fun companions to a camera that I've ever owned. More about this later.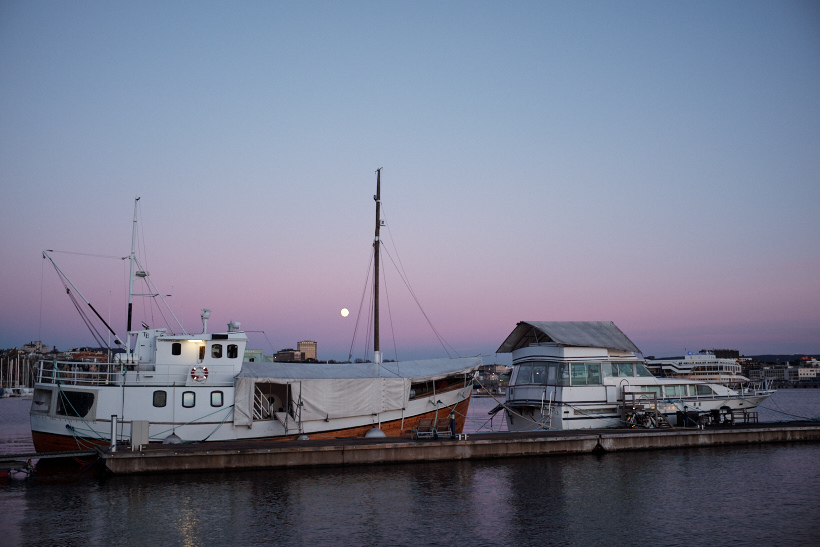 The X100T has the same sensor and optics as the X100S, so the image quality is the same – which is excellent if you shoot jpeg's or process raw files in Capture One Pro or any of the other alternative raw converters. I am still not satisfied with the raw processing of Fujifilm's X-Trans files in Adobe Lightroom 5.7.1. There is visible color bleeding, fine detail is soft, and sharpening easily results in visible sharpening artifacts. Overall the IQ is fantastic for the cost, size and weight. But I would not be satisfied with the raw processing if I used Adobe software to process the raw files.
The X100T is an upgrade to the X100S, and has these improvements and changes over the previous model:
Black and Silver color available from launch day
Faster and more accurate auto-focus
Face Detection auto-focus with tracking
Spot-metering is now linked to the selected auto-focusing point
Bigger and much better rear LCD display with a 3:2 aspect ratio
Bigger and better EVF with far less lag even during night
Classic Chrome film simulation
Expanded Exposure Compensation dial that goes from +/- 3 instead of +/- 2
Better Auto-ISO implementation with three separate Auto-ISO profiles for every custom profile
7 Custom profile slots versus 3 on the X100S
Customizable Q-Menu
Flash compensation is now adjustable between +/- 2 EV
Re-designed button layout with a D-pad which improves ergonomics a lot
Dials with improved resistance to prevent accidentally changing settings
1/3 stop aperture clicks on the lens versus full stop on the older models
Electronic rangefinder capability in the optical viewfinder
Wifi for wireless sharing of images to mobile devices and for printing directly to an Instax printer
Electronic shutter mode with 1/32000 shutter speed
Built-in intervalometer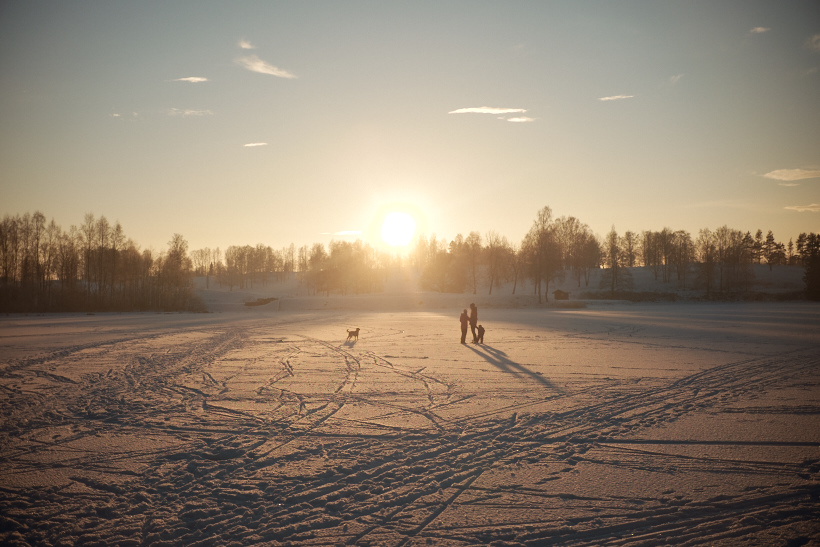 Some articles and reviews claim that the X100T is a minor upgrade to the X100S. After using both cameras over an extended period of time I can only say that I disagree. I find many of the improvements to be of significant value for the experience of using the camera for real photography.
The fact that spot-metering is now linked to the AF point, and, in combination with Face Detection with face tracking that actually works reliably, is a very big improvement in my opinion. It makes the process of making portraits and photographs of people so much more enjoyable. No longer do you need to fiddle around and manually select a focus point, or, focus and recompose – which I personally always did. Focus and recompose is a technique that is proven not be very accurate on digital cameras due to the flatness of digital sensors. Focus and recompose works fine on film since the film itself gives a lot more depth of field than digital sensors. But on digital – focus and recompose is a big no-no if you want consistent sharpness in your images.
The rear LCD upgrade and re-design (3:2 aspect ratio) is very welcome in my opinion. It makes it so much more enjoyable to use the built-in raw converter, to check sharpness, and to edit and cull images on the go. On the previous Fujifilm models I never used the built-in raw converter. But with the X100T I find myself using it a lot. The main reason for this is that I make prints of my images on the go with the Fujifilm Instax SP-1 photo printer, and give the images out to family and friends immediately on the spot.
This is one of the biggest advantages of the X100T and the Instax SP-1 combination. It's so enjoyable to be able to print directly from the camera to a printer and give nice looking film images to people. It's far more valuable than a few percent more sharpness or a little better dynamic range or technical stuff like that. Cameras these days are technically so good that it's nice to see that Fujifilm is focusing more on the enjoyment of using their cameras rather than minor and unnoticeable technical upgrades that every other company seems to be focusing on.
Being able to make a photograph, then do a very good raw process of the image in-camera, then print one or several examples of it on film, and then finally beam it over to my tablet or phone for online sharing is very, very nice! This saves me a ton of time on post-processing compared to when I use my Leica M Typ 240 for example, which doesn't have Wifi, good jpeg's, or in-camera raw conversion.
The improved EVF is a significant upgrade as well in my opinion. It's finally completely usable in very dark environments now. On the previous models the EVF worked great in good light, but as soon as the camera was used in dim situations things got a bit mushy. Now it works great no matter what. And just like on the X-T1; The orientation of the information and settings in the EVF is rotated based on if you hold the camera in landscape or portrait mode, which makes checking and verifying settings becomes a lot simpler.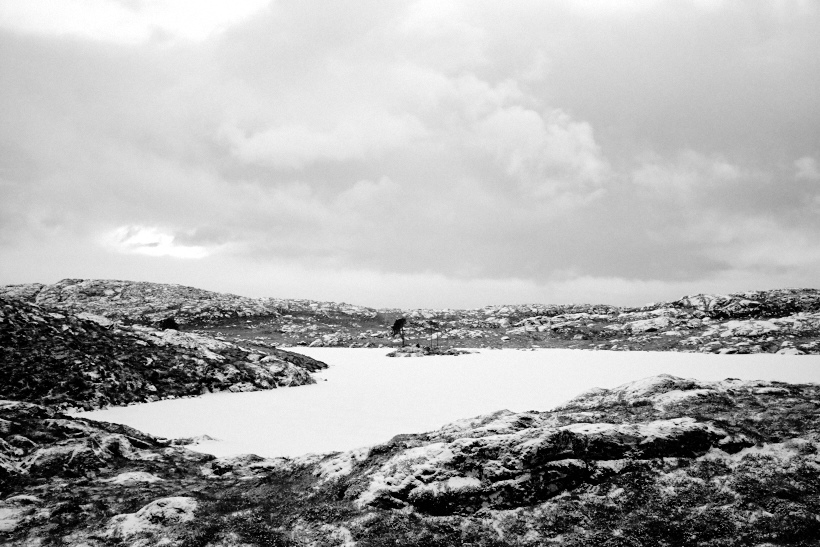 The wifi functionality of the X100T is a great improvement in regards to usability and flexibility. I've never thought that I would use Wifi on a camera as much as I have ever since I got the X100T. But paired with the Instax SP-1 printer and my iPad with cellular coverage I can basically process, print and share my photographs online instantly, from everywhere. This is a huge deal for me as it makes the process of photography so much more enjoyable, and I don't feel that I absolutely have to import photos to my computer and process them in the traditional way before printing or sharing them now.
My computer has suddenly been downgraded to an archive for my photographs now, and most of my processing and sharing is done directly from the camera, to the Instax printer, and to my iPad for online sharing. For my serious work I will still process the raw's in Capture One Pro on my color calibrated computer of course, but for regular shooting (90% of my usage) this is not necessary anymore. This frees up a huge amount of time, and makes photography more enjoyable in general, as I've always felt that raw image processing takes a lot of time, and shouldn't be necessary for casual use. Fuji's combination of excellent jpeg's, excellent film simulations, excellent in-camera raw converter, and excellent wifi, printer and online sharing functions has made casual shooting and sharing very enjoyable again!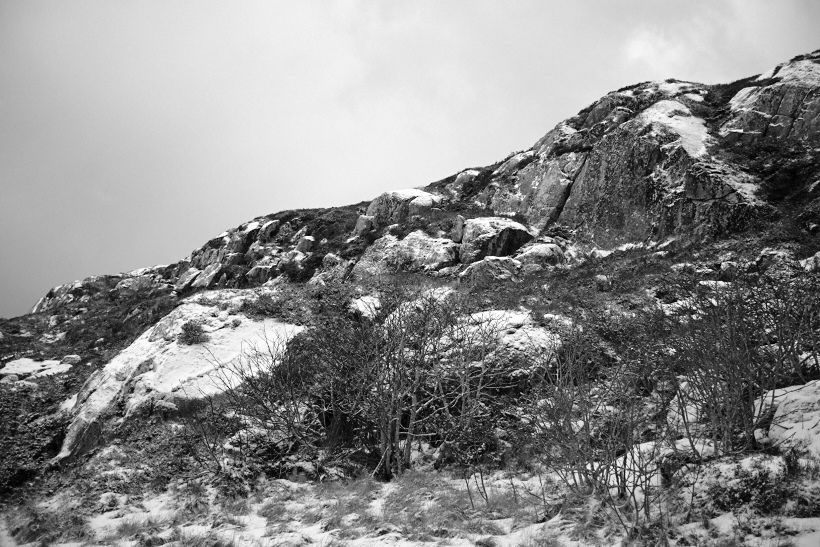 Another improvement to the X100T over the previous models is that you can enable and disable the preview of the film simulation and settings effect in the EVF and on the rear LCD. The option is hidden in the settings under Wrench 2, Screen Set-Up, Preview Pic. Effect ON/OFF. With this option turned on the camera works as the previous models, as in, if you select a black and white film simulation you will get a preview of what your image will look like on the EVF/LCD. With this option turned off you will get the equivalent of raw photo feed without any film simulations or settings previewed in the EVF/LCD. Having this option turned off is an advantage for precise metering as the histogram changes with the film simulation and other settings that you've configured. With Preview Pic. Effect OFF you will get a histogram that displays the true exposure that you will find in your raw converter of choice.
The fact that you can now have 7 custom profiles in the X100T is superb. After selling my X-E1 and purchasing a X100S I thought it was a weird choice that I could only have 3 custom profiles for my settings. This was a big limitation compared to the 7 I was used to in all other X-series cameras. I usually configure film simulations for each of these settings, and other unique settings catered for each film simulation, so I actually used all 7 custom profile slots all the time to quickly flick between different settings. Finally with the X100T I can now do the same. Combined with the customizable Q-Menu and programmable buttons I never have to dig through the menus on the X100T to find the settings that I'm looking for.
You can have 3 customizable Auto-ISO profiles tied to every one of the 7 Custom profiles now. This is great! You can basically have auto-iso setup for three different scenarios (Auto-ISO range and minimum shutter speed) for each of the 7 custom profiles.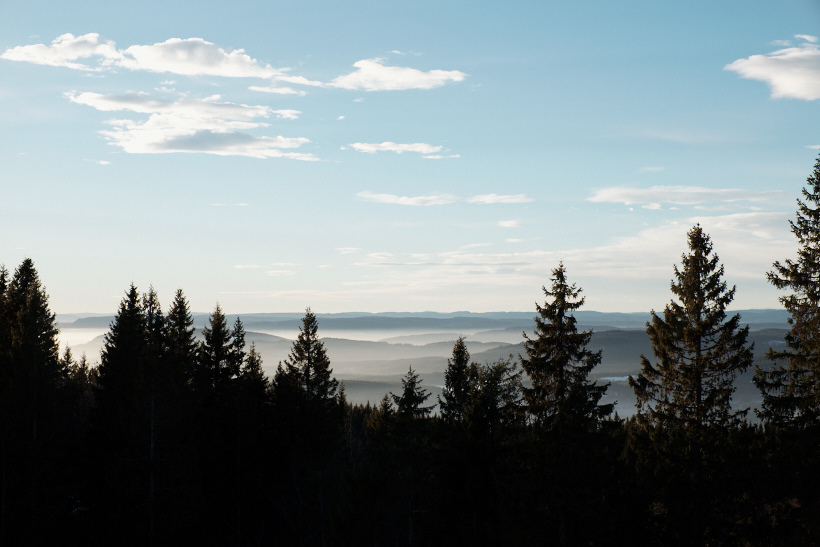 The Exposure Compensation dial has been improved and is now more difficult to move, which should prevent accidentally changing EC values. It has also been expanded to offer EC from +/- 3 EV, up from +/- 2 EV of the previous models. This is a very welcome improvement as I often found that 2 stops of EC was not enough. The Flash Compensation abilities has been improved as well, up from +/- 1 EV to +/- 2 EV. I usually use -1 2/3 EV Flash compensation for portraits, and often found that – EV was not enough for a natural looking fill flash on the older X100S model.
The ergonomic improvements make a lot of difference in usage and handling of the X100T. The re-designed button layout and D-pad improves the handling a lot. Combined with many programmable buttons and a programmable Q-Menu it is very easy to configure the X100T to your own liking, so that you never have to visit the traditional menus of the camera.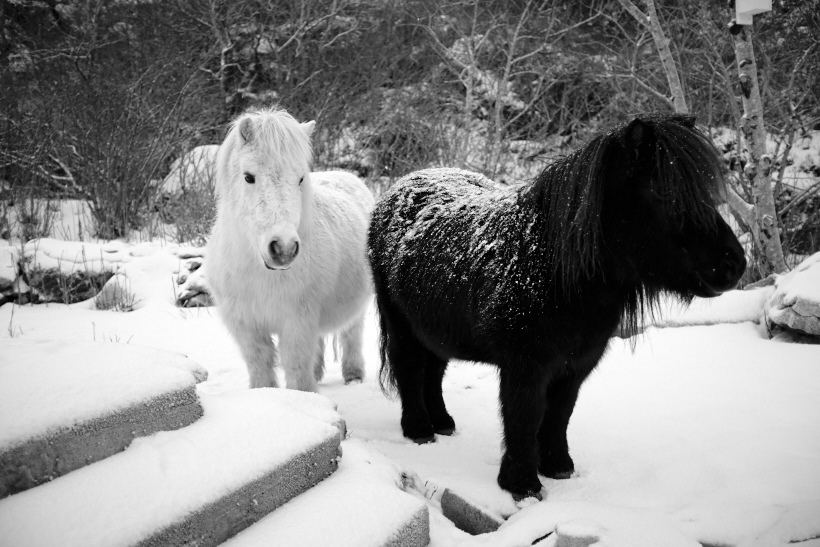 1/3 stop clicks on the lens is a godsend! On the older models you could only adjust the aperture in full stops on the lens, and then you had to use the fiddly lever on the rear of the camera to change from f/4 to f/3.2 for example. Now you can do this directly on the lens in 1/3 stop increments all the way from f/2.0 to f/16.
The Classic Chrome film simulation has become quite popular since the release of the X100T, and I quite like it myself, but I prefer to use my X100T to shoot in raw only, and only use the built-in raw converter to process the images that I want as in-camera jpeg's. I mostly do this only to share online or to print the image on the Instax SP-1 printer.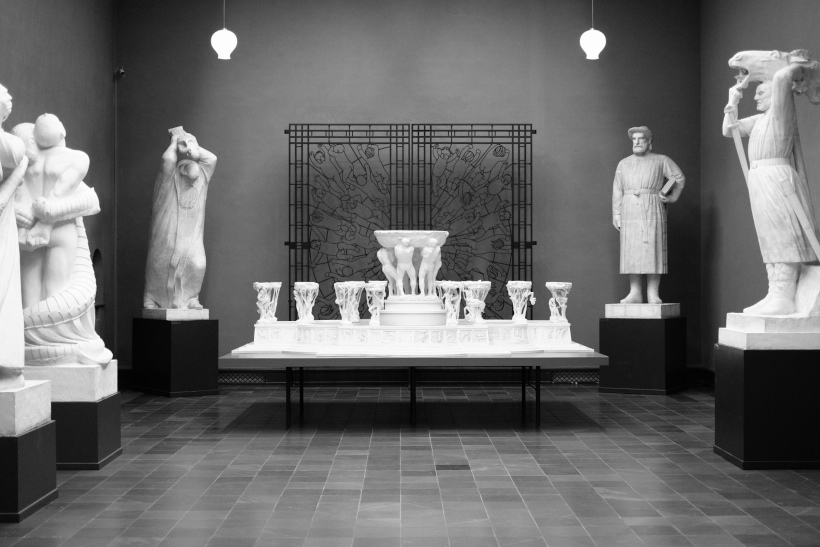 The Classic Chrome film simulation, and the other film simulations that are available in the camera, is also available in Adobe Lightroom 5.7. Personally, I use Capture One Pro 8.1 to process the raw files from my X100T however, as I find Capture One Pro superior to process the Fujifilm X-Trans raw files compared to Adobe's offerings. To get the film simulation looks in Capture One Pro you have to download and manually install ICC profile files that replicate the film simulation looks, and I found a package that works great and gives much of the same look as the original look from the camera's built-in jpeg engine and the Lightroom profiles.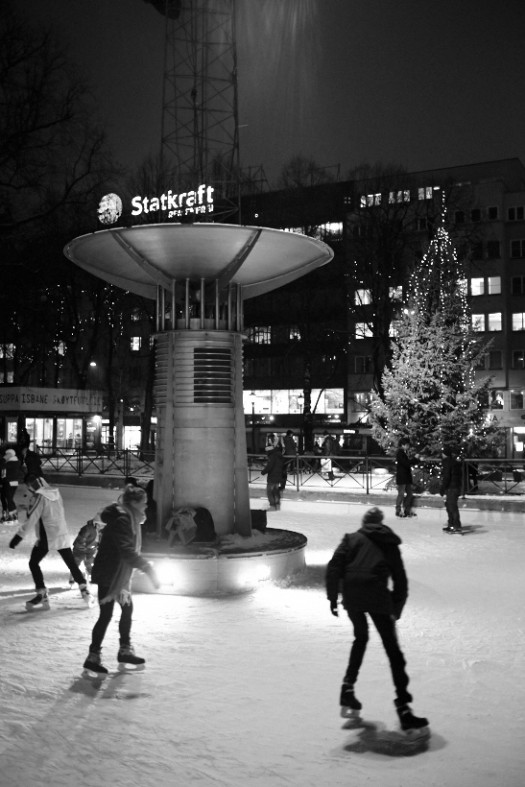 In regards to the electronic shutter (1/32000 shutter speed) and the electronic rangefinder capabilities, I have to be honest and say that I've never found a use of them. The X100T uses a leaf-shutter that is almost completely quiet anyway, so using the electronic shutter isn't necessary for quiet captures. The built-in 3-stop ND filter makes shooting in very bright conditions possible at f/2.0. The only time you really need to use the electronic shutter in combination with the ND filter to shoot wide open is if you shoot directly into the sun, which is something that I presume most people don't do too often 🙂
The electronic rangefinder is a cool capability, but I've never used it. The manual focusing options on the X100T is great, but it's a camera that is built to be an auto-focusing camera, and I feel that using it as an AF camera is the best way to use it even with all the manual-focusing assists that is available.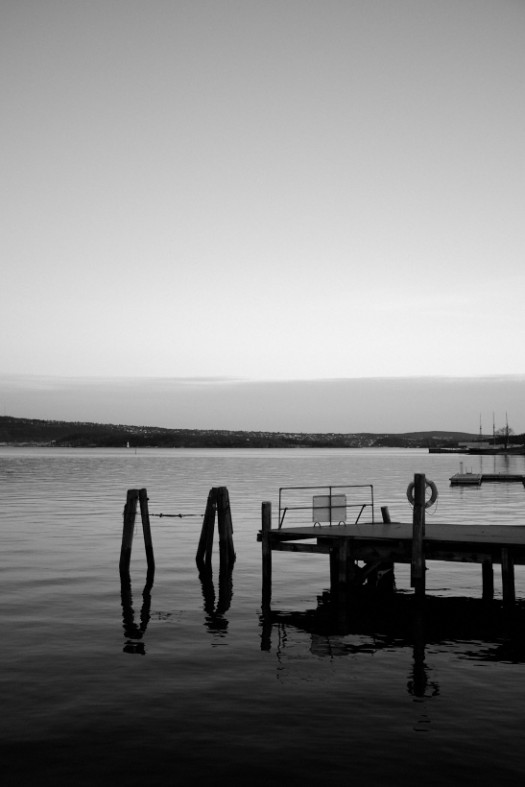 As you can see, most of my points about the X100T, including the changes and upgrades over the X100S, is quite positive. But there are still some things that needs to be sorted out:
The battery life is bad. Buy a couple of extra batteries!
The optical viewfinder is dim compared to the Leica's that I have used. A brighter viewfinder would be a very welcomed upgrade.
The Fujifilm apps for iOS devices needs an upgrade. There are three apps available that perform mostly the same functions, and all of them struggle with Wifi connections to the camera. This is not a problem on Android devices where Wifi connectivity works great.
No weather-sealing. This needs to be addressed in the future X100 model. It would make the camera a perfect companion for street, travel and documentary photography.
Jpeg's from the camera at ISO 6400 looks plasticky. Skin smoothing even with noise reduction turned down to -2 are quite severe and makes people's faces look fake. Raw files looks great however. Fujifilm needs to allow end-users to disable noise reduction completely in camera so that jpeg users can have decent looking files at ISO 6400.
The auto brightness adjustment for the EVF and LCD frequently adjusts the brightness far too low in low-light settings. In low-light settings I always have to change to manual brightness adjustment for the EVF.
I wish the Q-Menu would be visible on the rear LCD even when EVF only mode was selected, just like Playback of images are displayed on the LCD even when EVF only mode is enabled.
I've posted a follow-up review of the X100T here: http://indergaard.net/2015/11/10/re-visiting-the-fujifilm-x100t/
If you enjoyed my review and have decided to make a purchase then you can support my blog by purchasing your Fujifilm X100T and accessories through Amazon by using these links:
Purchase Fujifilm X100T 16 MP Digital Camera (Black)

Purchase Fujifilm X100T 16 MP Digital Camera (Silver)

Purchase Fujifilm TCL-X100 Tele Conversion Lens (Black)

Purchase Fujifilm TCL-X100 Tele Conversion Lens (Silver)

Purchase Fujifilm WCL-X100 Wide Conversion Lens (Black)

Purchase Fujifilm WCL-X100 Wide Conversion Lens (Silver)

Purchase Fujifilm Instax Share Smartphone Printer SP-1

Purchase Wasabi Power Battery (2-Pack) and Charger for Fujifilm NP-95 and Fuji FinePix REAL 3D W1, X100, X100S, X-S1