The very late Leica M Typ 240 review
I purchased a Leica M Typ 240 new on the 18th of October, 2013. This review, or rather – user experience of this camera will be based on almost two years of owning two M240's. I wasn't lucky with my example of this camera, as it required several recalibration at Leica's service center in Germany to focus properly. But other than that it has performed great. The Leica M Typ 240 is nearly identical to the newer M-P Typ 240, except minor cosmetic differences, a bigger memory buffer for burst-style shooting (not something Leica photographers really need that often), and a sapphire crystal LCD cover.
I've been hesitating to write about the M240, even though it is the digital camera that I've owned for the 2nd longest time. The first one being a Canon EOS 40D which I owned for almost four years, which was also my first serious camera. The reasons are many, but I guess the main reason is that it took me a while to become satisfied with the M240. Most of my struggles with the camera wasn't with the camera itself though, but rather my expectations of the camera. I expected the following, but was initially quite disappointed:
Perfect or near perfect auto-white balance
Great skin tones and colors out-of-the-box
Excellent metering
No banding at medium to high ISO
Flawless and accurate focusing
Flawless mechanical and electronic operations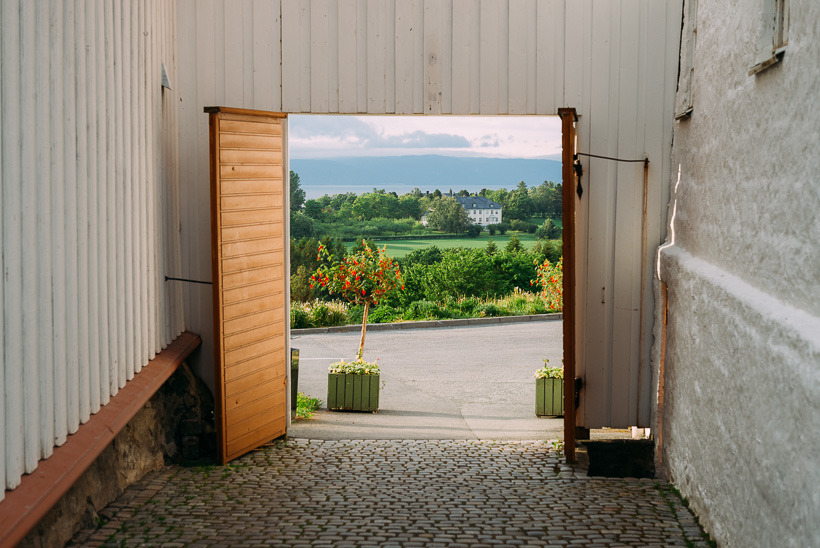 Most of my experience with the M240 is positive, but it's taken me a while to get to the point where I'm satisfied with it. So let's just get the negative points out-of-the-way first, and end this review, or rather – user experience – on a positive note.
The auto-white balance isn't good on the M240. In normal daylight it is fairly accurate, but the camera really struggles in mixed lighting, dusk and dark lighting, and especially indoors with mixed artificial lighting. A grey card is a must for most scenarios, unless you prefer tinkering with the dropper tool in your raw converter of choice. Comparing the M240 to a Fujifilm X100S/T in this regard just shows how much the M240 is lacking in comparison. The Fuji's I've used for comparison almost always nails the white balance, in nearly every scenario, and rarely require any white balance correction in post production. This saves a lot of time and headaches.
The skin tones. This is quite an important part of a digital camera. Pleasing rendition of skin tones is a must for any modern camera. The skin tones doesn't need to be dead on accurate, at least not for me, but they should be pleasing. Sadly the skin tones on the M240 tend to have a very red or pink cast with Adobe Lightroom. If you use Capture One Pro as a raw converter, this shifts to a more yellow/orange hue, and in some instances it almost becomes too green looking for my liking. I specifically purchased a SpyderCheckr Pro color reference card and made profiles for each of my lenses to fix the colors, and still skin tones tend to have much red in them for my liking. I've learned to work my ways around it, but it has been frustrating at times. The funny thing is that this red cast is not a problem in JPEG's generated by the camera. The JPEG's have more natural colors out of the box than the raw files. This doesn't really make sense to me, and I wish the situation was the opposite.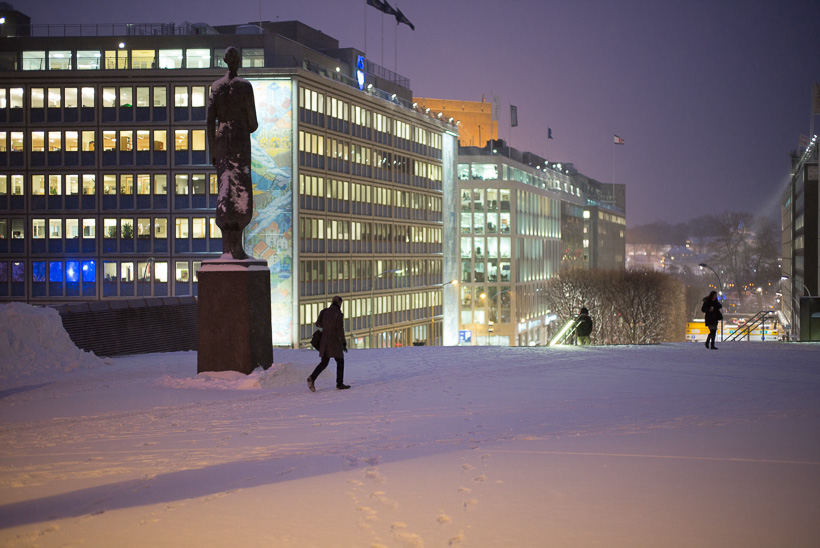 The focusing issues I initially experienced was fixed after a few times of having the camera serviced at Leica in Wetzlar. I also had problems with the camera locking up sometimes when using the EVF, but this was also fixed after the service, when for some reason Leica decided to replace the shutter and other parts at their own will, while I only wanted to have the rangefinder calibrated. Ever since the shutter and other parts were replaced the lockups that I frequently experienced stopped occurring. For all I know this might have been a problem with the first production examples of this camera that was later fixed with improved parts later in the production cycle. This is quite normal.
The metering of the M240 isn't really reliable. It typically under-exposes by about a stop if you have a bright light source or horizon in the frame, and if you make the image in landscape mode. Flip the camera over to portrait mode however, and in the exact same scenario the camera will typically over-expose by about 1 stop. If you make pictures in dark environments without strong light sources in the frame the meter will also typically over-expose a great deal. After some time I've learned how the meter works, and I usually don't trust. After shooting a lot with film I've started to learn my exposures for different light levels, and I trust my instinct more than the meter itself. And when I need to have the exposure dead on I use a dedicated light meter.
As of today though, I love the M240. It took me about a year to warm up to it, and to learn its quirks, and to appreciate the results I get from it. I have learned to appreciate the colors I get from the camera, and how to deal with the red and pink skin tones that can happen from time to time. So let's cover the positive points:
Fantastic low to medium ISO performance, that looks less digital than many of its competitors
Great color rendition (if Fujifilm ever made digital slide film, this would be it I reckon), minus the reddish sk
in tones
Excellent responsiveness, haptics and simple usability
A truly weather proof camera with high-quality seals unlike many competitors
Class leading battery life
A simple menu layout that most of the time makes sense
A camera that simply get's out of your way
Extremely solid construction, and good, although slow service from the manufacturer
There is something to the digital raw files of the M Typ 240. I've used it side by side with many other digital cameras while owning it: The Sony A7, A7S and RX100 Mark III. The Fujifilm X100S, X100T, X-E1 and X-Pro1. And Leica's own M9 and M Monochrom.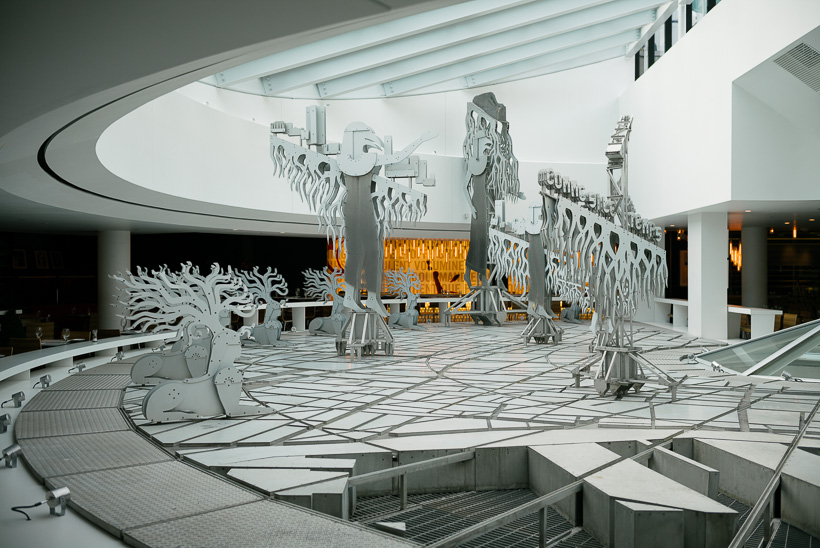 While I am a big fan of Fuji's cameras in general, especially the X100T, and also a big fan of the Sony A7S and what it is capable of in low light, I have to admit that the files they produce lack… something. The files are extremely clean. They almost look a bit like plastic. Artificially enhanced and cleaned, or something else. I don't quite know how to describe it. The raw files from the M240 look a bit more organic. A bit more untouched. Not super clean, but more like an extremely fine-grained slide film. As I'm also a film shooter, and quite frequently shoot film (1 roll a week of B&W generally, and color slide film while traveling or for projects), this is something that I really appreciate about the files the M240 generates. The files can somewhat look like an extremely fine-grained Fujifilm Provia 400x film, but with a slightly warmer tint. This happens to be one of my all time favorite films, which sadly is discontinued today.
The raw files from the M240 holds up quite well up to ISO 3200, and the files are very friendly in regards to noise reduction. There is noise, but the noise mostly consists of luminance noise, which is easy to deal with, and doesn't look bad. At base ISO and medium ISO values the raw files are very malleable, and gives the end user a lot of latitude to play with and adjust before the images start looking artifical or noisy. The dng raw files direct from the camera look very smooth, and usually all you need to get a very nice image rendition is to correct the white balance if needed, and possibly add or remove a little bit of vibrance/saturation, and add or remove some contrast, all depending on your preference.
In regards to sharpening, I feel that the raw files from the M240 with good glass and proper focus rarely needs any sharpening. And if I do sharpen I only add a little bit of sharpening to my files. This is the settings I personally find to work best for me for sharpening in Adobe Lightroom 6:
Amount: 40
Radius: 0,7
Detail: 65
Masking: 20
These settings will sharpen the image without increasing or amplifying noise too much.
If I ever need to apply noise reduction, I also use Lightroom for this, and I usually add 10-15 noise reduction at max, and only at ISO 3200 or above. I prefer some texture in my images, so I prefer to leave most of the luminance noise be rather than to use excess noise reduction to create what I consider to be a overly smooth image.
If you're photographing at night you might have issues with banding in the dark parts of the frame however. I have found a solution that works for me so that I can easily deal with this issue. I owned the Nik Software collection for Photoshop and Lightroom from previously, and I use the Dfine plug-in (which is a noise reduction plug-in). Dfine has a debanding feature which works great, and it easily removes the banding and stripes that the M240 can sometimes create at high iso.
I never use Dfine with the automatic settings as I find them far too aggressive, and I very rarely use the noise reduction part of the plug-in. I mostly only use the debanding feature. The debanding feature is sort of hidden in the Dfine menus, but you can find it by following these steps after opening the Dfine application:
Select the "Reduce" button/tab in the upper right of the interface. The default selection is "Measure" when you open Dfine.
Click the "> More" button on the lower right of the panel. This button is really small!
Here you enable "Debanding" and select "Horizontal" or "Vertical" and the percentage. You also get other options here, as Edge Preservation and JPEG Artifact Reduction, but I haven't used those.
For my use, I then go to the Contrast and Color noise sliders and drag them to 0% as I don't want any noise reduction, just debanding. If you can't find the debanding option here, you need to update your Nik Software suite by downloading and installing it again.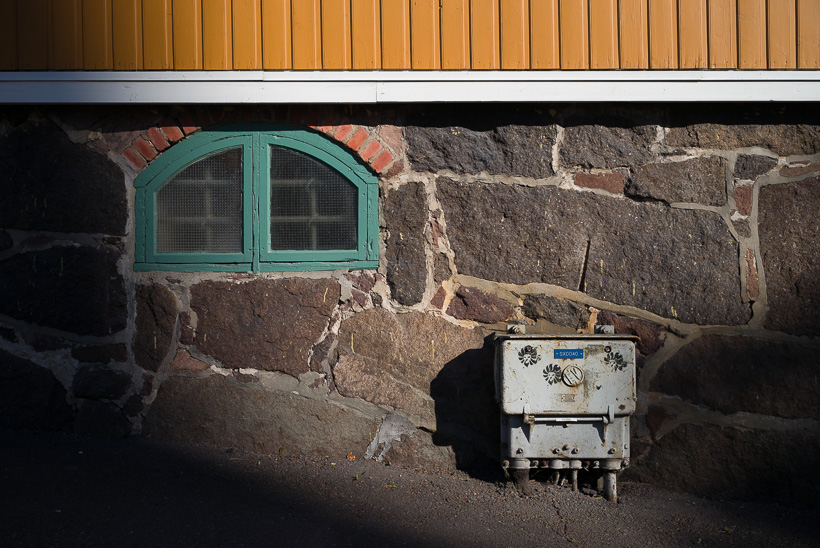 The M240 is a very solidly built camera. It seems to brass rather easily, but that's fine. Mine has been used in temperatures of about -30 celsius to about +35 celsius. It's been out and about in rain and snow. It's been carried without a bag a lot, and it has bumped into doors and counters a few times without a hiccup. It's been used in sandy and windy environments. I've changed lenses a lot, and the sensor seems to be much less prone to dust issues than the M9 and MM, and also other mirrorless cameras that expose the sensor completely at any time. The rear LCD screen uses Gorilla glass, which is the same type of glass as iPhone's use. It's got a few marks over the years, but nothing significant. I don't see any value of the sapphire crystal glass in the M-P. If anything, the Sapphire Crystal glass breaks easier to due the nature of the material: It's much more brittle due to its hardness. This is a digital camera after all – it's not supposed to last for decades.
I've mostly used rangefinders with 50mm lenses, but in the last year I've transitioned into preferring the 35mm focal length in many cases. This is where using any M with a 0.72 or 0.68 viewfinder presents an issue to eyeglass wearers. Seeing the 35mm framelines entirely while using eyeglasses is next to impossible, and thus framing becomes more complicated than it should need to be. I usually bring contact lenses with me in my camera bag in case I want to make pictures, as wearing contacts is the only comfortable method of framing with the 35mm focal length on the M system – unless you use the EVF or Live View, which has their own limitations of making the camera rather slow.
The biggest advantage of the M is however the native rangefinder coupled M-mount lenses that are available. Zeiss glass, Leica glass, and more, are available in mostly all focal lengths. Their size is small and the glass is usually very good. Even a lens from the 70's can easily outperform modern DSLR lenses, and they're much more compact and lighter weight.
The reason I love the M, even though it has a lot of shortcomings, is mainly the experience of shooting with it and the lenses that are available, and the results that you can easily produce with the combination of the camera body with its manual controls and the lenses. The fact that the battery lasts all day, and that the camera is properly weather sealed, and that the camera requires an absolute minimum of menu diving makes it a camera that I just can't let go off, even after trying many technically better alternatives (Sony). The lenses also perform superbly, and the technical results that the M240 provides me with are far better than I need. Overall it's a camera that I've grown to love after getting to know it's quirks, and finding out exactly how it works in every situation I need.
If anything, the digital Leica cameras have inspired me to simplify even more by shooting a lot more film. And this is also where the M-mount glass is so great; The system is so universal – the lenses work just as well on film as they do on digital, so they can easily be interchanged between a film camera and a digital camera that looks and operates and a very similar fashion. This is a big bonus for me, and a good enough reason to keep the M240 rather than replacing it with a different digital camera even though I do shoot more film nowadays with a Leica MP.
Do I recommend the Leica M240 or M-P? Only if you know what you want. If you simply want a camera to walk around with making nice images with a fixed focal length, I would rather advise you to purchase a Fujifilm X100T, or even a Fujifilm X-T1 or Sony A7 Mark II. If you have M-glass available, and really prefer the manual mechanical way of working with a Leica film or digital body, and want to change between using the same lenses on film and digital bodies, then there is basically no other option – you have to get the Leica. There are really no other options available.
If you're considering purchasing a Leica M Typ 240 or M-P Typ 240 and you feel that my review helped you make a decision, I would appreciate if you could look at the purchasing options via my Amazon affiliate:
Purchase Leica M Typ 240 Silver
Purchase Leica M Typ 240 Black
Purchase Leica M-P Typ 240 Black