Leica Summilux 35mm f/1.4 ASPH FLE Review
The Leica Summilux 35mm f/1.4 ASPH FLE is a lens I've owned for about 3 years in total, and used extensively for almost all genres of photography – landscape, travel, hiking, architecture, portraits, street and events. It's been my most used lens for the period I owned it. I no longer own it, and I've replaced it with a Leica Summicron 35mm f/2 ASPH anda Zeiss Biogon 35mm f/2 ZM. I prefer the smaller size, ergonomics, and lighter weight of the Summicron for most of my use, as I tend to always have my camera with me regardless of where I go. I do sometimes miss the Lux's cinematic look at f/1.4 however, but overall I'm personally more happy with the Summicron as my daily driver.
So what do I think of the Lux 35 ASPH FLE after three years of extensive use on three different cameras (M Monochrom, M Typ 240, MP)? In short, it's an amazing piece of glass! All the images in this article was processed in Adobe Lightroom and some were further processed in Nik Silver Efex 2.
The Summilux 35 ASPH FLE has an amazing way of drawing a very three-dimensional image, usually with pin-sharp focus and soft and cinematic out-of-focus areas. The transition from in and out of focus is very abrupt, which creates a very modern look. I feel this is a look Leica more or less created with their Summilux 50 ASPH, and they've refined it ever since in most of their modern ASPH lenses. This is a look that many people love and want. At the same time, due to the nature of this look, it's easy to be tricked into shooting this lens wide-open all the time to achieve it. Wide-open shooting isn't suitable for every scene or subject. For me, personally, I'm a bit tired of images focusing more on how a lens draws rather than the contents of the image.
This lens vignettes heavily at f/1.4 and improves drastically already at f/2. At f/2.8 most of the vignetting is already gone, and by f/4 it's virtually non-existent. Yet, even at f/4, and even f/8, some of the cinematic look is still retained in this lens. It draws in a very distinct but also gentle way. I absolutely love the colors I get from this lens on a Leica M Typ 240 body for example. They're simply fantastic, and can be compared to the colors you would get from the Noctilux f/0.95 ASPH. By comparison, the Summilux 50 ASPH will have slightly more muted colors. The colors this lens produces, combined with the overall look of the image, is simply outstanding, and is one of many reasons for owning this lens.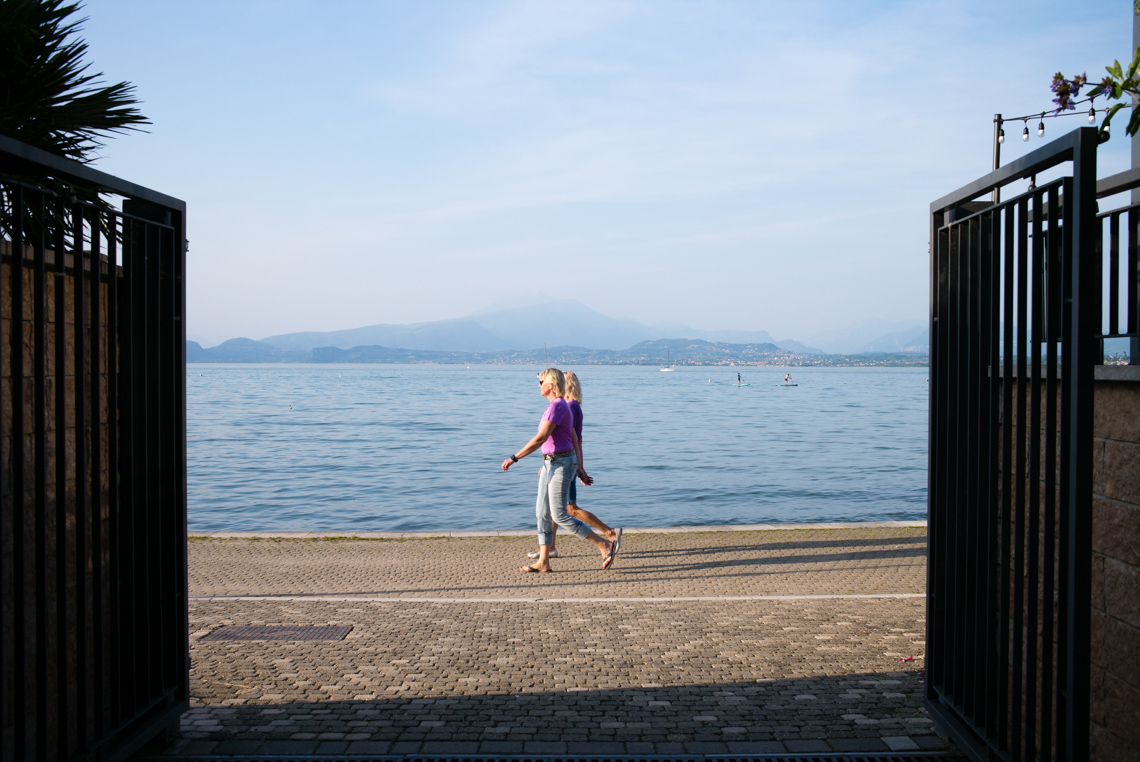 Handling wise the lens is great. It's slightly thicker than I prefer, but length-wise, without the hood on, it's pretty much perfect. It is a bit on the heavy side however. And I often wished it had a proper knurled focusing barrel rather than just the smooth metal. This is the same way the Summicron 35 ASPH is built, except the Summilux is more difficult to focus due to the floating element this lens has. Any lens with a floating element (FLE) will be noticeably less smooth and more heavy to focus than a non-FLE lens (like the Summicron). I also wish the aperture dial was stiffer. I've tested three samples of this lens and the aperture dial was very loose on all of them, and it's easy to accidentally change the aperture without intending to do so. This is a fairly common complaint about this lens, and I hope Leica has taken notice on the recent production of this lens. The sample I owned was manufactured in 2013.
Even though this lens has a floating element (FLE) to combat focus shift, it still shows some focus shift at close to mid distances between f/2.8 – f/4. I've tested this extensively myself, and I've even sent the lens to Leica for servicing to get this adjusted based on many sample images that I sent them. I was told that this was normal for this lens and that there was nothing that could be done to improve it. The focus shift is minimal, so it's fairly easy to compensate for, and it only happens between f/2.8-f4. I mostly used this lens either at f/1.4-f/2 or f/5.6-f/8, so this wasn't a big problem for me personally. But if you typically use your lens at mid distances a lot at f/2.8 or f/4, then other lenses might be better for your intended use.
This lens also has mild field curvature at infinity. This can be a problem if you're mainly shooting landscapes at infinity with this lens. At f/11 it's still a problem according to some more technical articles than mine. Personally I haven't noticed it, but then again, I'm not an avid landscape shooter. But if you are shooting landscapes primarily, I would probably consider a different lens. The Zeiss Biogon 35mm f/2 ZM is one of the sharpest lenses at infinity that I've ever tested. It's also got 0% distortion, which is remarkable for a 35mm lens. The Summilux 35mm ASPH FLE has 1% distortion by comparison. So if you do serious landscape or architectural work, a Summicron 35mm ASPH or a Zeiss Biogon 35mm f/2 ZM might just be better choices for you.
Internal reflections and flaring wasn't a big issue with my lens. I also mostly used my copy without the included metal hood, as I think the lens is too big and bulky with the hood attached. I rarely experienced unwanted flare or reflections, although I have seen some images where it can be visible. In this regard, the Summicron 35 ASPH flares more easily, and the Zeiss Biogon 35mm f/2 ZM is significantly more flare-resistant. I wouldn't worry about flare or reflections with the Lux under normal circumstances. Just remember to take any filter off while shooting at night or against the sun.
This lens makes images with a lower contrast than the Summicron 35 ASPH and Summilux 50 ASPH. Retaining highlight detail and shadow detail is fairly straight-forward with this lens. But it's still got a lot of bite in the mid-tones, and the micro-contrast is fantastic. So even though the lens itself has a lower contrast rendering than the Cron 35 ASPH and Lux 50 ASPH, it still has a lot of bite and punch. This is one of my favorite traits of this lens!
The copy that I owned was finished in black anodized aluminium, which weighs in at 328 grams with the hood, and 315 grams without the hood but with the front thread protector. The lens is also available in a silver anodized finish which looks very nice. Unlike most of Leica's other silver offerings, this lens is silver anodized rather than silver chromed. This means that the material used is aluminium, just like the black version. Leica uses brass as the material for their silver chrome lenses, which increases the weight significantly. This means that the silver anodized version of the Summilux 35mm f/1.4 ASPH FLE weighs exactly the same as the black version. Hurrah!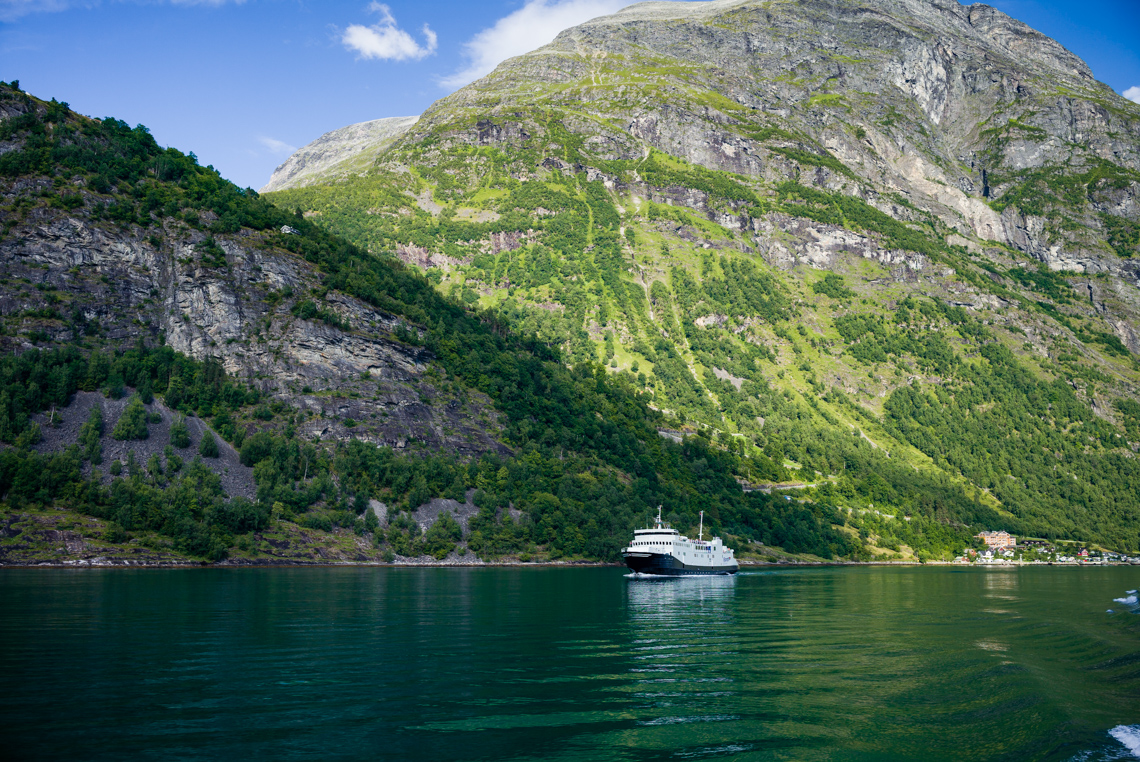 There isn't a lot of bad stuff to say about this lens. Honestly, it's one of my favorite lenses of all-time. I love the 35mm focal length (it's my favorite focal length). I absolutely adore the cinematic look and the colors that this lens produces. The sharp in and out of focus transitions can be used to great effect to create a unique look. You can get similar results from other lenses (Sigma ART 35/1.4, Canon 35/1.4L II, Zeiss Distagon 35/1.4 ZM, etc) but they will be absolutely HUGE and up to three times the weight compared to this little gem. I would never consider hauling around that bulk and weight for my personal use.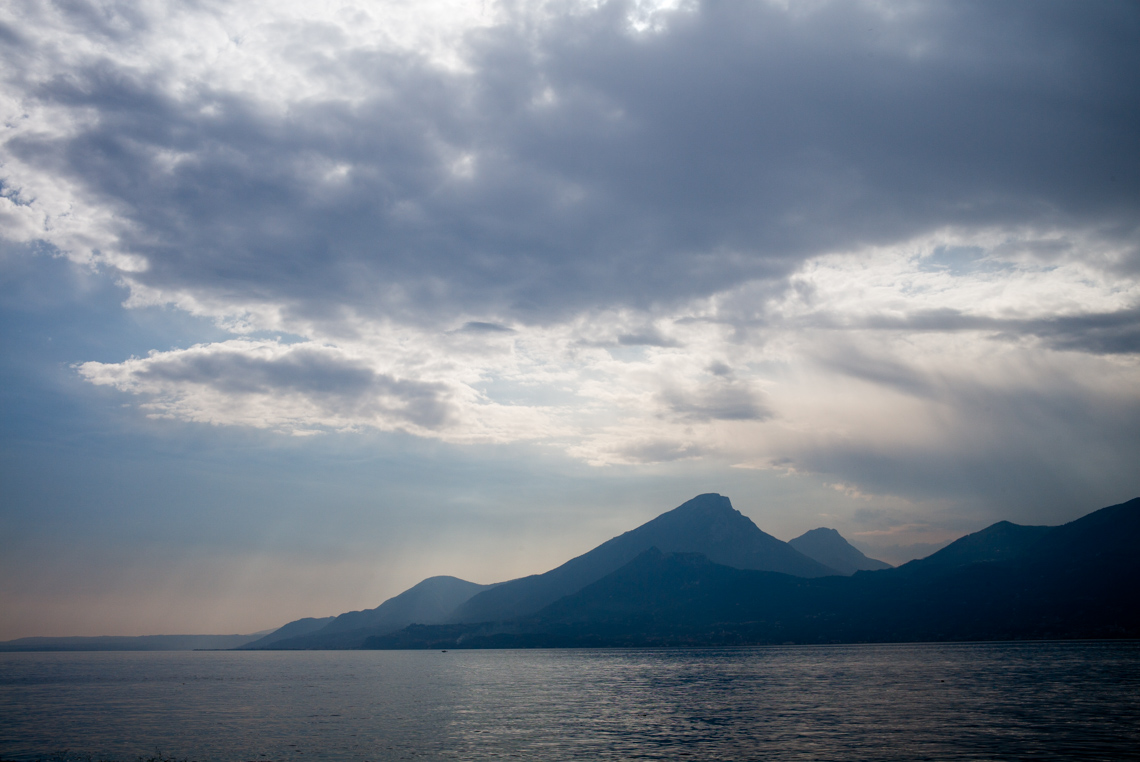 The only negative things I can say about this lens, apart from it's minor focus shift, is that it can some times create a fuzzy / double-sided or busy look to it's bokeh at f/1.4. It depends heavily on the background, but it can happen. 90% of the time the results are smooth and pleasing, but just be aware that you should try to avoid busy backgrounds or backgrounds with a lot of highlights in them, otherwise the results can be a little busy.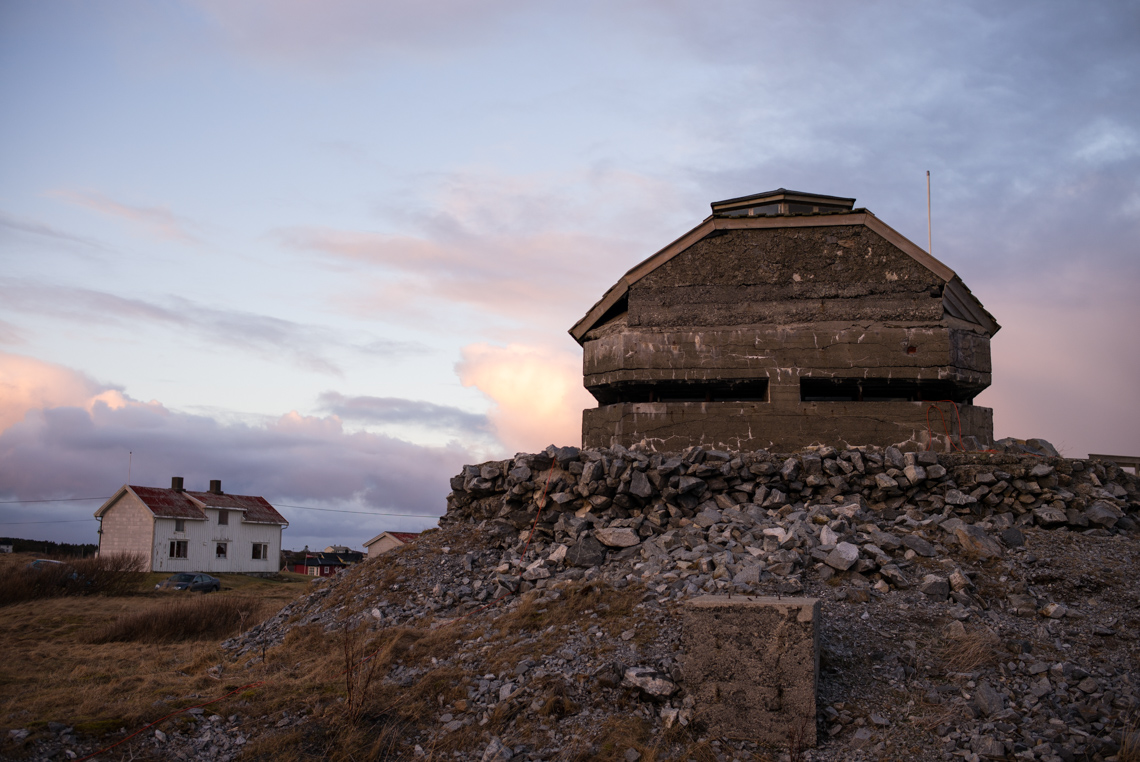 The other negative thing is that the Summicron 35 ASPH to me performs almost the same, and it weighs a mere 255 grams and is significantly smaller, and handles better due to the lack of an FLE element, which is why it almost always stayed on my camera in preference to the Lux. And that is the only reason why I decided to let the Lux go. But I do miss it at times. And since I mostly shoot analog nowadays, that extra stop of light can actually make or break an image. Which is why I'm considering re-acquiring a Lux again in the future if the right deal shows up.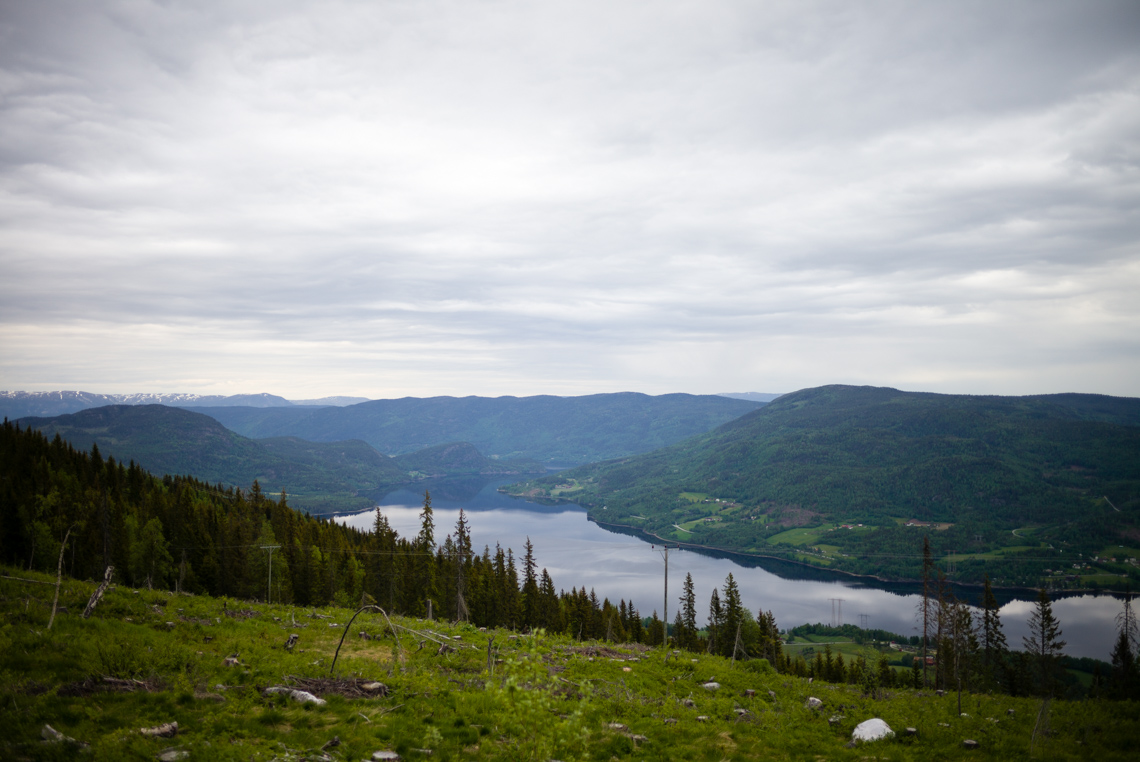 So, do I recommend the Leica Summilux 35mm f/1.4 ASPH FLE? Definitely. It's one of my all-time favorite lenses. It's a lens I often wish I never let go of. It's a lens I probably will end up buying again. It produces fantastic colors and a unique cinematic look in a very compact and light-weight package (for what it is), and there are no competitors to it, unless you consider much bigger and heavier options. It's a very expensive lens to buy new though, but they can usually be found reasonably priced on the used market.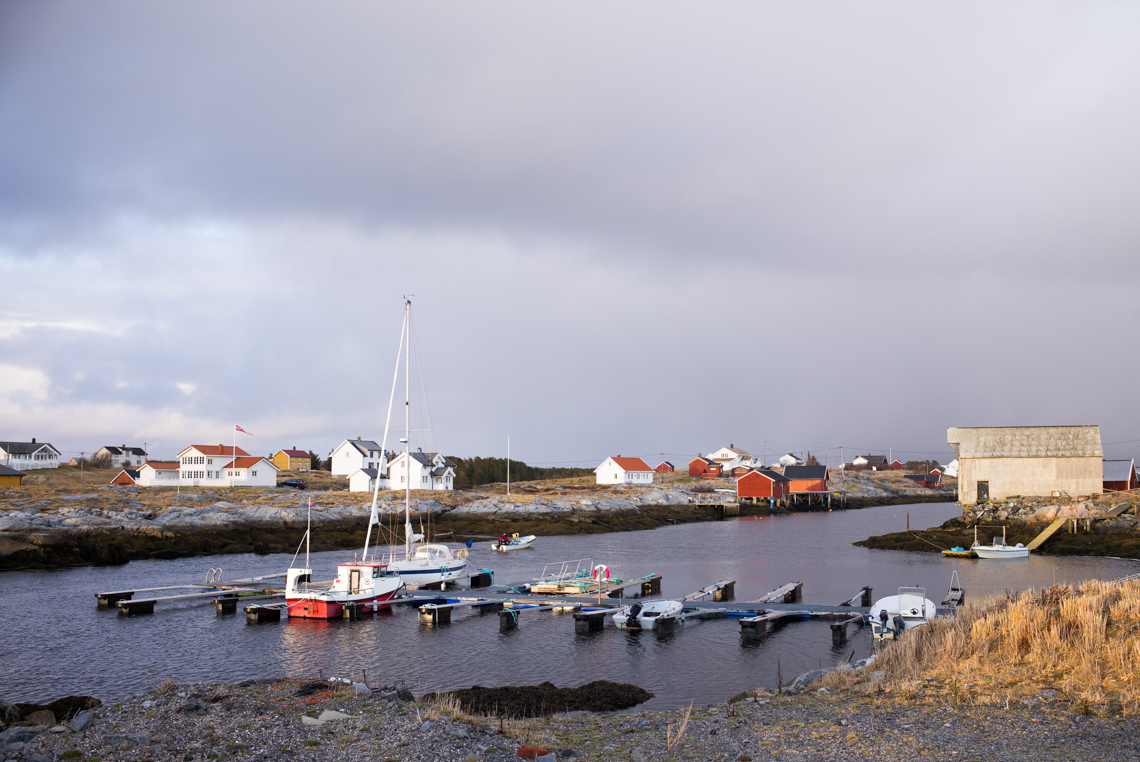 The Leica Summilux 35mm f/1.4 ASPH FLE has a 46mm filter thread and the B+W 46mm XS-Pro Nano-MRC 007 Clear Protector is the perfect filter to use as lens protection. This is B+W's (Schneider's) premium slim-line filter. These are the best clear protectors out there in my opinion, and since they use brass they won't stick to your lens.
If you're considering purchasing a Leica Summilux 35mm f/1.4 ASPH FLE, and you feel that my review helped you make that decision, I would appreciate if you could look at the purchasing options via my Amazon affiliate:
Purchase Leica Summilux 35mm f/1.4 ASPH FLE Black
Purchase Leica Summilux 35mm f/1.4 ASPH FLE Silver
High-resolution versions of these photographs can be seen in this Flickr album: https://www.flickr.com/gp/borgei/01i05m
© Børge Indergaard 2017. All rights reserved.